In today's world a busy lifestyle is a given for us women juggling between work, home, family, friends, etc.


Sometimes it's good for us and sometimes not. Sometimes this busy-ness in our lives steals away our innate connection with our inner wisdom, our intuition and the divine feminine with us.
In my work with busy women, I always get asked these questions –

'How can I receive guidance from my feminine on this difficult situation that I have in my life or a tough decision that I want to make?'
OR
'I don't have enough time to connect with my feminine wisdom everyday and how can I receive guidance?'

My usual answer to them is to begin from deepening their connection with their womb space and I talk about it in one of my previous blogs. (Click here to watch the video – How your Womb Can Save You )
But today I wanted to share with you my personal secret tip to receive guidance from the divine feminine within us esp. when we have some big or tough life changing decisions to make in your sleep !
My shamanic guru always reminded me – [bctt tweet="do not react but respond" username="jonita_dsouza"]

Watch the video below to find out my secret tip to receive feminine guidance in your sleep which is playful and magical at the same time.
I want to remind you that the wisdom, the knowing, the guidance that we are often seeking is already within us and exploring our feminine essence is all about deepening that connection with ourselves.

The answer to your THAT question is already within you. You might have heard it but not believed it. All we need is to quieten our mind chatter and be open to receiving.
Sometimes for us busy women this happens only in sleep! Yes! 
---

So here's My Secret Tip to receive guidance from the divine feminine in your sleep:
(It had always worked in my favour in the long run even when I couldn't see the bigger picture!)
♥♥ As you prepare to go to bed tonight, write down your problem or question on a piece of paper and put it under your pillow ♥♥
♥♥ Say a little prayer. Something simple like – 'Divine, I surrender the problem ……… as I go to sleep tonight. Help me gain clarity. Connect with your sense of trust that this will happen. ♥♥
♥♥ Next morning as you are sipping your cup of tea, take some time to journal the solution to your questions (preferably before getting involved in the chores of the day). There is a great deal of healing which transpires during our sleep. The messages are there for us if we only take the time to look. ♥♥
---
You may think – 'ahhh!! silly Jonita! really?' But let me tell you that it is not at all silly but scientifically proven centuries ago and the famous scientist Thomas Edison once quoted – [bctt tweet="Never go to sleep without a request to your subconscious" username=""]
I personally do my weekly Angel and Goddess Oracle Card readings. Every night before going to bed, I invite them to help me receive guidance in my sleep. This way I am excited to wake up in the mornings and mostly I am able to channel my divine feminine guidance in my morning journaling routine.
I do weekly Goddess Oracle Card Readings for the sisters on my Exploring Femininity Facebook Group and the women in the group have been receiving profound guidance from these readings. If you are not already in the group, then join us now.
In this monotonous busy lifestyle, our feminine craves for some deep connection, some fun and play, some mystery and magic and this practice brings along all of these elements and the big bonus is that IT WORKS!
I would love to hear your experience of this quick, easy, fun and powerful way of receiving feminine guidance. Feel free to comment below.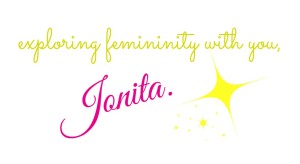 Comments
comments
https://jonitadsouza.com/wp-content/uploads/2016/04/Receive-Feminine-Guidance-in-Your-Sleep-3.jpg
448
600
jonitadsz
https://jonitadsouza.com/wp-content/uploads/2022/08/kittys-logo-300x101.png
jonitadsz
2016-05-06 12:19:11
2018-04-25 18:48:09
My Secret Fun Tip to Receive Feminine Guidance for a Difficult Situation in Your Sleep!