They say read this book, buy this lingerie, get a new look, arrange more date nights, etc. and these will solve your relationship problems. Yes, of course it will. But not for long.
So how do you create a long lasting love relationship?
I did try all of them but when my love relationship hit the rocks, none of these above suggestions worked!
Last month I celebrated my 4th wedding anniversary and a decade of togetherness with my beloved. For you it may or may not seem like a long time but for me it feels like forever.
Today I want to share my personal journey of how my love relationship took a new turn for good!
Of course it was great in the first couple of years and yes, a bumpy ride followed on. There were moments where I felt crushed and not understood in his presence. There were moments I wanted to walk away. There were moments I felt deep hurt and hopelessness. I am sure he had similar feelings too.
But you know what..I remember those moments exactly because that was the crucial moment when 'Exploring Femininity' was birthing through me.
[bctt tweet="It is good when sometimes the systems breakdown because it is only then they can change. #exploringfemininity" username=""]
Yes we have had our shares of ups and downs in our love relationship. We had moments of joy and moments of excruciating pain too.
If you are resonating with what I am saying and if you are looking to enhance your existing love relationship, I want to share with you my personal favourite 4 stepping stones that you need to step in to in order to create a lasting love relation.
Watch the video below to find out more.
https://apis.google.com/js/platform.js
[youtube https://www.youtube.com/watch?v=BoxtHZzKPDk?rel=0]
Stepping Stone 1. Individual Growth
Often in relationships, when we become needy and full of unmet expectations, this is a sign that we are ignoring a void within us. We look for our partner to fulfill this void without even having a deeper understanding of how we can fill this void for our self. To make it worse, we even lose our own identity in the relationship to please our partners. Nah! Not the way of the feminine.
[bctt tweet="In order to grow your love relationship you will have to continuous invest time in your personal growth – finding out ways to enhance your self-love, your desires, your relationship with your feelings and your emotions." username=""]
 As the saying goes, you cannot serve from an empty cup.
Stepping Stone 2. Collective Growth
I have heard many times from women that they are in the journey of personal and spiritual growth but their partner does not understand and their relationship tends to lose its charm. First of all, stop expecting other people to change according to you. The way of the feminine is to continue doing the work on yourself and become the radiant example of the woman you want to be and your beloved will get pulled in automatically, if it is meant to be. It is also important that as a couple you share your desires with each other and be open to support him in his desires even if it is playing golf! 
[bctt tweet="Men need that support from us awakening women to hold space for their growth too. #exploringfemininity" username=""]
Stepping Stone 3. Adorn Your Space
Where do you and your partner spend the most time in your house? Living room or bedroom? How does the space that you both spend time in look like? Many people simply think of their bedroom as a place where they spend time sleeping. And it is true you spend a lot of time asleep in your bedroom. But consider this: A human being spends on average 1/3 of their entire life in the bedroom yet a surprising number of people give very little attention to that space – some even treat it with disregard. What does your bedroom look like? Is it relaxing? Do you both feel awakened in your senses when you spend time in your bedroom? A cluttered space is a reflection of the cluttered mind and with a cluttered mind it is hard to de-stress and stress is not good for any relationship.
Stepping Stone 4. Communication
This was the most challenging part for me and I am still learning each day. How the hell do I communicate my needs, desires, disagreement and especially the habits that I don't like in my partner without offending him! Yes, we need to be careful with the words we use to express ourselves to them.
[bctt tweet="Avoid using the words – 'always' and 'never' for effective communication. #exploringfemininity" username=""]
 Sounds familiar? We often forget that we all have emotional wounds from the past and it gets triggered especially in intimate relationships. We must be open to accept and forgive if this is what we want from our partner. 'Always' and 'never' conversations only escalate the problem and cut off the ability for the other person to understand what is being communicated. It is also in its own way a form of abuse because the other person has no way out of feeling bad. Instead suggest our partner what they can do next time or state what it is that that we need and want, or talk about how hurt we feel, then a dialogue can be formed.
I hope you found these 4 stepping stones useful.
They have been massive in shifting my love relationship from a sinking ship to a cherished one. Remember this..
[bctt tweet="A lasting relationship don't just happen. They take time, patience and two people who truly want to be together. #exploringfemininity" username=""]
And if you are being called to start right away in raising your love consciousness, join me and several other women in our upcoming free series – 'Spark Your LoveVibe Challenge'. Together we will renew our love habits and embody simple feminine rituals to spark up your love relationship.

Now I would love to hear from you –
Which of these stepping stones touched your heart?
Do you have any questions, comments, share with me..

I love reading your comments!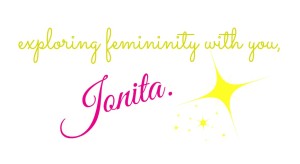 Comments
comments
https://jonitadsouza.com/wp-content/uploads/2017/02/Snapshot-2-05-02-2017-20-53.jpg
345
391
jonitadsz
https://jonitadsouza.com/wp-content/uploads/2022/08/kittys-logo-300x101.png
jonitadsz
2017-02-06 12:39:42
2018-04-25 18:48:14
4 Stepping Stones for a Lasting Love Relationship