Hello Lovely, how are you feeling today? Have you ever had one of those days where you have been up and running since the morning, trying to juggle between your work and your personal life, ticking off things from your never ending to –do list of the  day and towards the end of the day wonder what have you really done that got you so tired! I am sure you have!
I have had plenty of those busy days where I was able to get a lot of work done from my to-do lists but still did not feel fulfilled towards the end of the day! I always felt that I could have done more or done better!

Sounds familiar?
After recovering from a phase of being overworked, overwhelmed and burnt out, I spent the last 3 years deeply studying the psychology and the spirituality of this cause and my revelation was quite obvious-

We women are out of tune with our feminine energy.
Our busy lifestyle has robbed us of our primary essence which is self-loving, compassionate, nurturing, playful, passionate, creative and bold and powerful at the same time!

Yes, I am talking about our very innate feminine essence.
Today I wanted to give you my busy woman lifestyle hack that you can use on your crazy busy day to give you that fulfillment you are longing for or you can use this lifestyle hack to get you out of your bad mood or even negative energy as well.
Watch the video below to find out the 3 Steps to Feel Good Instantly when you are physically, emotionally and mentally drained
 https://apis.google.com/js/platform.js
Did you know that your mind loves it when you ask questions? But the trick here is to ask the right questions. As one of my favourite motivational speakers,Tony Robbins said –
[bctt tweet="successful people ask better questions and as a result get better results #exploringfemininity" username=""]
Asking the right questions can give you direction and help you to change your focus in an instant, transforming your state of mind from limiting to empowering, opening doorways to new opportunities and most importantly fulfilling your unheard feelings; which is the number one reason why we women feel unfulfilled.. because we feel unheard.. so we must start from listening to ourselves, our feelings first.
First of all I always suggest my clients to tune in to their womb space through some womb breathing so that they are able to receive the guidance and the answer from their body and not mind.. our body knows and never lies; but mind can play games with the ego.  

If you are new to Womb Breathing, check out my blog – How Your Womb Can Save You!

Once you become present in your womb space and ask yourself these 3 questions –

♥♥ What am I feeling right now? ♥♥
♥♥ What do I need right now? ♥♥
♥♥ What can I do right now to feel good? ♥♥
(And make sure you do it right away! Please be true to yourself! 🙂 )

You will be surprised what your feminine will guide you to. May be it's a cup of tea, or bite of a desert, or a power nap, or a favourite tune! Play with these questions.
These 3 questions have helped me to maintain my physical, mental and emotional energy while juggling between a full time job, my coaching business and my family life and I cannot emphasize its positive impact on my life and the life of many other women who I have shared this practice with.
Your feminine wants to experience BEING and it's not the events of your life that determine how you feel and act but, rather, the meaning you create from your life's experiences. Learning to ask empowering questions – especially in moments of crisis is a worthy skill that will assist you in shaping the quality of your life. And I know just like me you desire a quality life.
Oh yes, lastly, I want to gift you my very favourite – 5 Question to Receive Feminine Clarity Worksheet that can bring you closer to your desire one step at a time. Get your free resource below:

So I would love to hear from you how this 3 step process went for you.
Comment below, come and say hello to me on the Exploring Femininity Facebook Group and subscribe to the video so that I can continue to being your feminine life-stylist.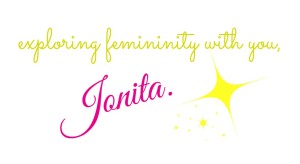 Comments
comments
https://jonitadsouza.com/wp-content/uploads/2016/07/3-Steps.jpg
482
700
jonitadsz
https://jonitadsouza.com/wp-content/uploads/2022/08/kittys-logo-300x101.png
jonitadsz
2016-07-19 15:19:44
2018-04-25 18:48:16
3 Steps to Feel Good Instantly