FORBIDDEN TRUTH ABOUT JADE EGGS
Do you use Jade Eggs?
 When I first heard of Jade Eggs, I didn't expect too much. In my mind, there was no chance they would be helpful to me. But, I am happy to say that I was wrong. Before I had started using Jade Eggs, I would rarely feel focused and confident in my body. However, after only a couple of weeks of using one, I could feel a significant positive difference.

Here are the reasons why every woman should use Jade Eggs.
 We are a sitting culture.
 And when we sit for long times, we make our pelvic floor unhealthy.
  If you're struggling with specific health issues, physical pain and discomfort (such as vaginal dryness, depression, pain during sex, stress incontinence, PMS and more) and desire to be pain-free
  If you're going through menopause and losing your libido (you might even be afraid your partner will leave you for someone younger)
  If you desire more! More orgasm, more pleasure, more enjoyment, more ecstasy…
  If you desire to rekindle the passion in your relationship or attract a new lover/partner
  If you desire to feel more self-confident and sexy, be guided by your yoni and desire to feel your desire!
 Jade Eggs are all about empowerment. They teach people that loving yourself is more important than they believe. It is an important message that young women around the world don't hear enough. We are powerful goddesses, and we don't need hundreds of expensive things to be important. We just need to connect with our bodies and love ourselves. I meditate with my Jade egg every day, and I am grateful to have found it.
I have been blessed to be facilitating Jade Egg initiation circles since 2018 and it has been a profound experience.
  I know so many women, who are put-off by this practice.
I know so many women, who own a Jade Egg but hardly use them to experience its full potential.
And I know so many women who are looking for a safe space to begin to know more and experience this ancient practice.
 The practices of strengthening the pelvic floor with yoni eggs were started by the queens and concubines in the Ancient Period. These secret practices are now being rediscovered and taught to many women who want to create a more vibrant life.
 The Jade Egg practices have so many benefits— strengthening the pelvic floor, maintaining healthy reproductive organs, and enhancing sexuality and receptiveness. It can help balance hormones and prevent the decline of nerves, bladder, and uterus. It will awaken your feminine power and will increase pleasure in all areas of your life.
 If you are curious about exploring the ancient temple arts of Jade Eggs so that you can connect to your wild sensual energy and channel this energy to access your vitality and higher levels of consciousness, then you will love my 21 days of self-initiation into this feminine mysteries – THE JADE EGG MAGIC. 
https://jonitadsouza.com/jade-egg-magic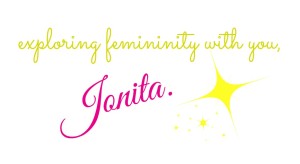 Comments
comments